Para nosotros hoy en día los puños no son una parte importante de nuestros outfits del día a día, básicamente porque éstos puños están fijos a las mangas de nuestras prendas, pero durante el siglo XVIII los puños de holanes llamados
"engageantes"
(en francés) o
"ruffles"
(en inglés) eran un accesorio de todos los días para cualquier persona que se considerara con estilo, siendo usado igual por hombres y mujeres.
Usualmente estaban hechos de muselina, tira bordada o encaje, y tenían forma circular, de medio círculo o de una tira irregular que era fruncida y fijada a la manga a mano. Durante todo el siglo, la forma, tamaño, longitud y número de holanes cambió dependiendo la moda del momento. Éstos puños podían estar formados de una o hasta tres capas de tela.
Se dejaron de usar en algún momento al rededor de 1865.
For us nowadays cuffs are not an important part of our everyday outfit, basically because the cuffs are attached to the garment, but back in the 18th century the sleeve ruffles (or simply called
"ruffles"
in english) or
"engageantes"
(in french) were an everyday accessory for the fashionable wearer (man or woman).
They were usually made of muslin, whitework embroidery, broderie anglaise or lace and have the shape of a circle, half circle or an irregular line, and was draped to fit the sleeve to which was attached by hand.
During the century the shape, size, length and number of ruffles changed accoding to fashion and they could have a single simple layer or go up to three.
They ceased to be worn about 1865.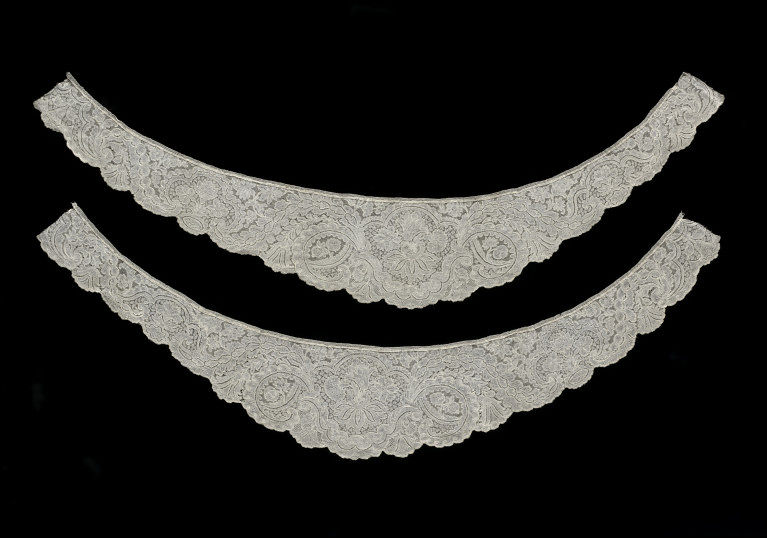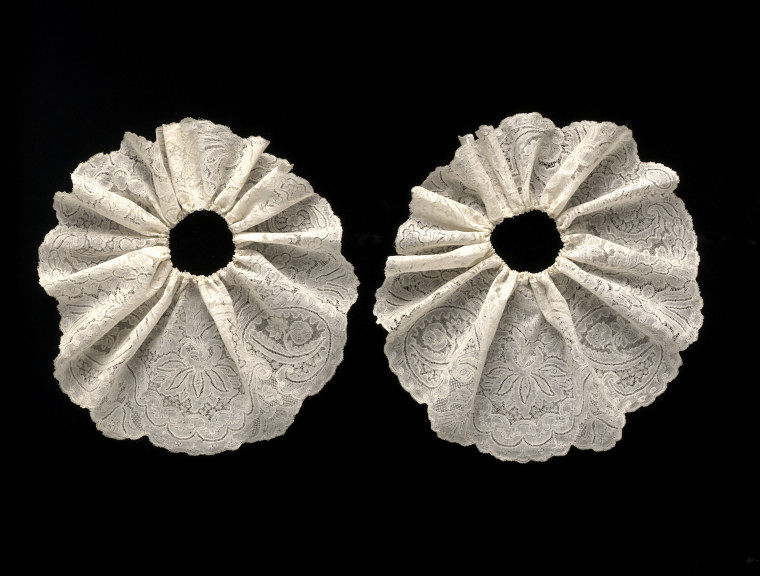 Ruffles made in Mechelen, ca. 1750. Victoria & Albert Museum.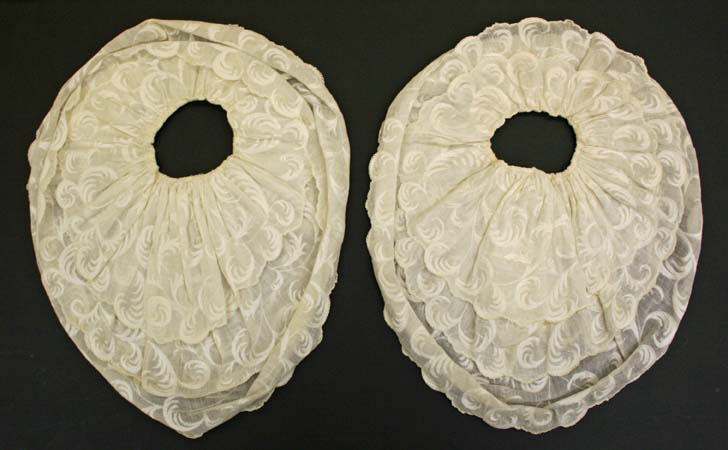 European ruffles, 1750-1775. Metropolitan Museum of Art.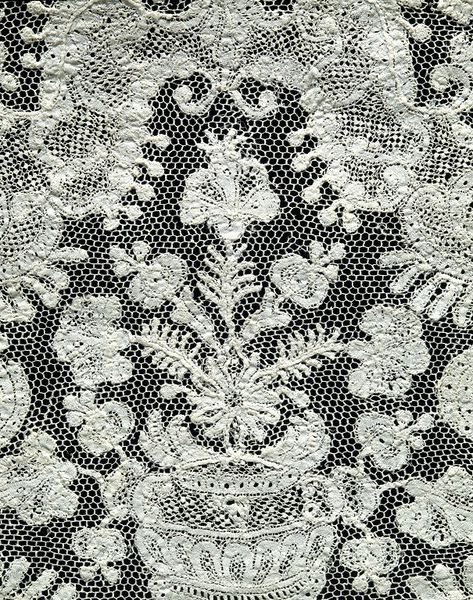 Lace ruffle detail, made in Brussels ca. 1700. Victoria & Albert Museum.
"Lord Halifax and his Secretaries" by Daniel Gardner.
British ruffle made ca. 1765. Metropolitan Museum of Art.